… come sit next to Barney Frank.
The latest controversy from the–and I use this word so affectionately–cantankerous lame-duck Congressman erupted when he claimed Log Cabin Republicans are aptly named because their role model is Uncle Tom.  I don't disagree.
Wrong finger?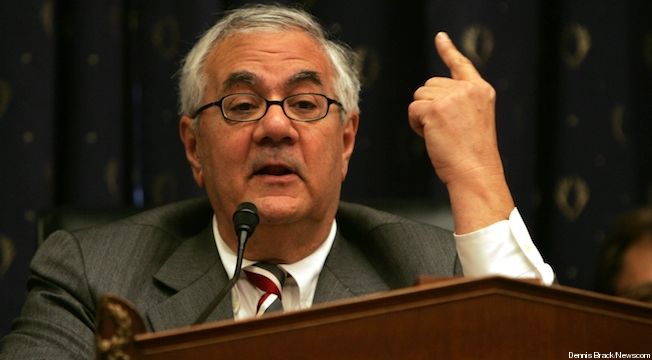 Frank has doubled down in his response to the resulting controversy [Barney Frank Won't Walk Back 'Very Harsh' Language On Gay Republicans | TPM2012] .  I hope Representative Frank does not go quietly into his married/retired happily-ever-after.  We have need of such cantankerousness.